If you've been running RC cars for a while, you know the upgrade bug doesn't take long to set in. That's why I'm excited to announce a new series of blog posts where I'll be sharing my journey of upgrading my Traxxas Rustler VXL. 
The Rustler VXL is already a fantastic car, but we can take it to the next level with a few modifications and upgrades. I've been working on this project for a while now, and I'm excited to share all of the changes I've made so far and how they've affected the car's performance. 
Whether you're an RC car rookie or an old pro, I hope this series will help you as you work on upgrading your own car.
---
RPM Wide Front Bumper: Overview
We will start with a simple upgrade that should be on everyone's list. 
This is a front bumper from RPM RC Products, specifically designed for the Traxxas Rustler, Stampede, and Bandit vehicles. 
The stock front bumpers on both my Traxxas Rustler and Rustler VXL were taking a lot of abuse after only a few mild bashing sessions. The stock bumpers are way too small and not very durable. 
The RPM bumper is quite large – easily three times wider and twice as deep as the stock bumper. 
That gives your Rustler a lot more impact protection.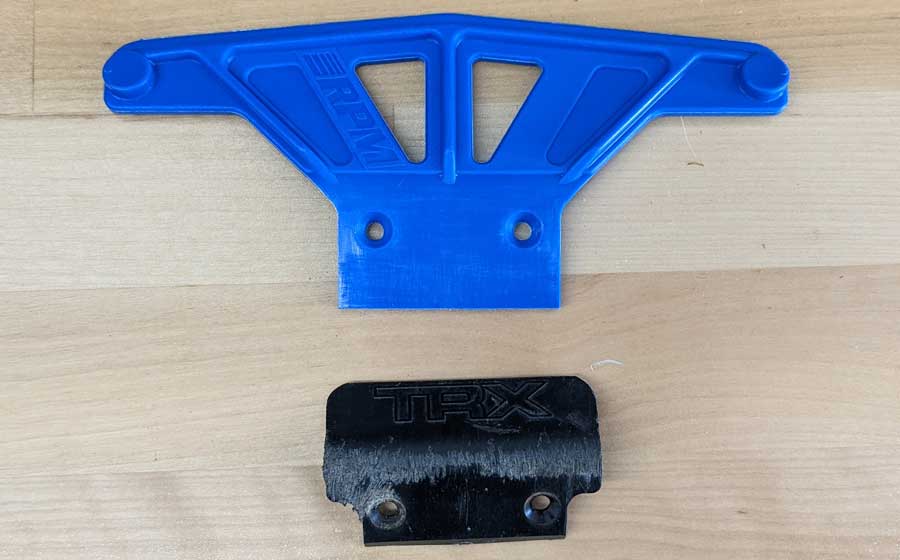 ---
Why Choose Plastic vs. Aluminum Bumpers?
I opted for a plastic bumper instead of an aluminum one, with several factors leading to that decision. 
Plastic front bumpers tend to be more lightweight than aluminum front bumpers. Typically, the lower the overall weight of your RC car, the better it accelerates and handles. 
Plastic front bumpers tend to be more flexible than aluminum bumpers. This helps absorb the impact of collisions and reduces the likelihood of damaging other vehicle components. 
On the other hand, aluminum front bumpers tend to be more durable and last longer than plastic bumpers. Although less flexible, they provide better protection against hard impacts and collisions. This is especially useful for off-roading your RC car on rough terrain.
---
Installing the RPM Rustler Front Bumper
Installing the RPM Traxxas Rustler front bumper is super easy. 
The stock bumper is held on by two Phillips screws. Flip your Traxxas Rustler over and remove both screws. 
Remove the stock bumper and fit the new RPM bumper in its place. Then, replace the stock screws and tighten them. 
That's it. 
Here's how it looks.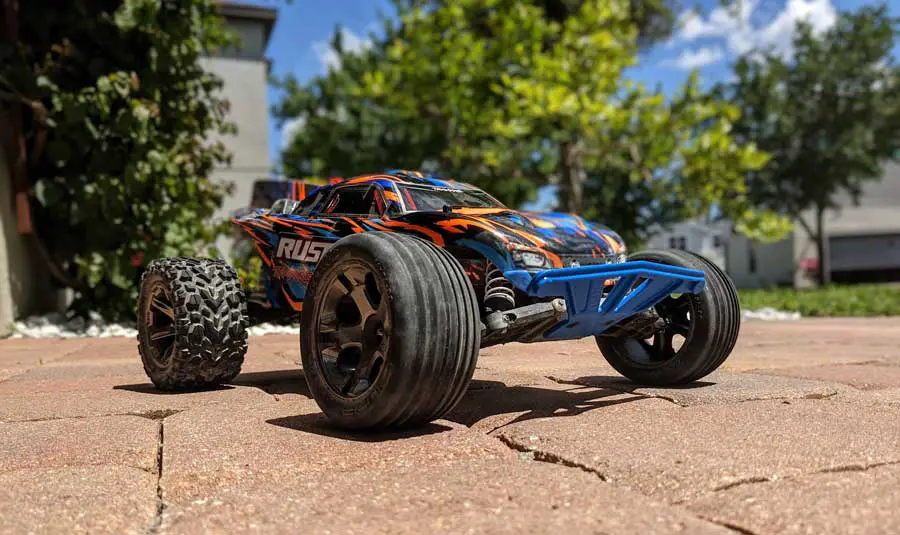 ---
FAQ
How much will replacing the front bumper on an RC car cost? 
The RPM front bumper costs around $10, including shipping. 
Can a new front bumper improve the performance of an RC car? 
A new front bumper doesn't directly improve the performance of your RC car. However, it may allow you to drive more confidently and aggressively. The main reason to upgrade your front bumper is to prevent repairs and keep your vehicle running smoothly for longer.
Will a new front bumper change the look of my RC car? 
Yes, replacing the front bumper on an RC car can significantly impact the overall look and aesthetic of the vehicle. Aftermarket bumpers are often designed to be more stylish and visually appealing than the stock bumpers that come with the vehicle. This can give your RC car a more customized and personalized look.
How much protection will this bumper provide? 
While no bumper can completely protect your RC car from all collisions or accidents, the RPM wide front bumper provides significantly more protection than the stock bumper. The wider design helps distribute the collision force more evenly, preventing damage to your chassis and other components.
What models will the RPM bumper fit? The RPM wide front bumper fits the following Traxxas models:
Rustler 2WD
Rustler VXL 2WD
Nitro Rustler
Bandit
Bandit VXL
Stampede
Stampede VXL
Nitro Stampede
---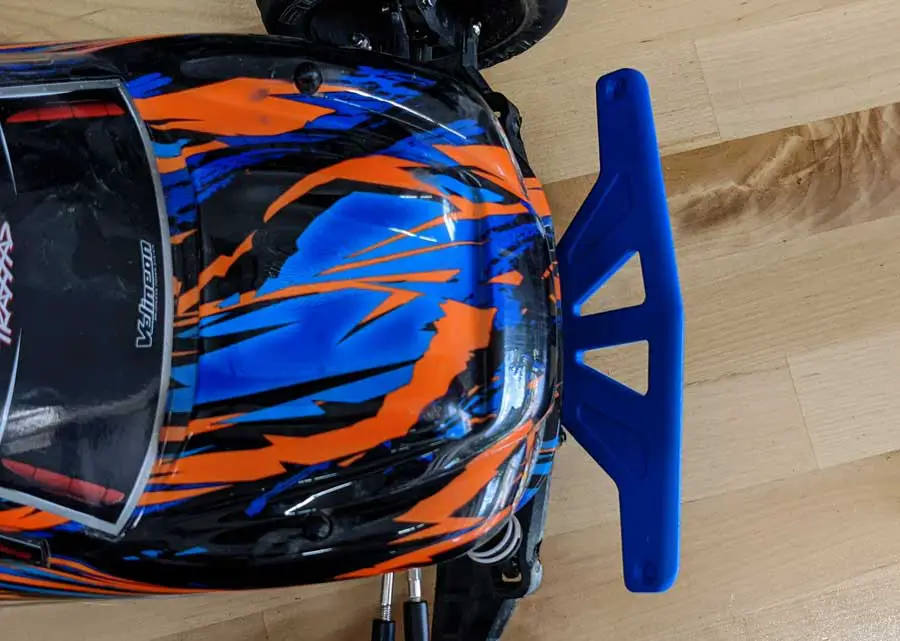 Wrapping It Up
In conclusion, replacing the front bumper on your Traxxas Rustler RC car is a simple process that can significantly improve the car's durability and performance. 
Following the steps outlined in this article, you can easily remove the old bumper and install a new one in no time. Not only will this upgrade protect your car from damage, but it will also give it a fresh new look. 
Overall, upgrading the front bumper on your Traxxas Rustler is an essential investment that can help protect your vehicle and keep it running smoothly for years to come.