My name is Tim, and I've been interested in RC cars for over 30 years.
But unlike most people in the hobby, though, there's a big gap in the middle.
Let me explain.
I got the opportunity to go with my dad to Japan on his final business trip there. Near our hotel, I found a fantastic store that sold all sorts of unbelievable tech, including RC cars.
I'd never seen anything like them before, and I immediately fell in love with a Kyosho Optima. After a couple of days of begging, I finally convinced my parents to buy it for me as my only souvenir from the trip.
Unfortunately, there are many things I didn't know about the RC hobby at the time. The first is that Kyosho kits didn't come with a motor or any of the electronics I'd need to get the car running.
Unfortunately, the car sat unbuilt for years, and 10-year-old Tim moved on to other hobbies as 10-year-olds usually do.
Fast forward to 2020, and I was looking for a new hobby to stop going crazy during the lockdowns. For whatever reason, one of Kevin Talbot's videos popped in my YouTube recommendations.
I was hooked.
Thanks to him and about a dozen other YouTubers, I bought my first RC car shortly after: a Traxxas Rustler 2WD.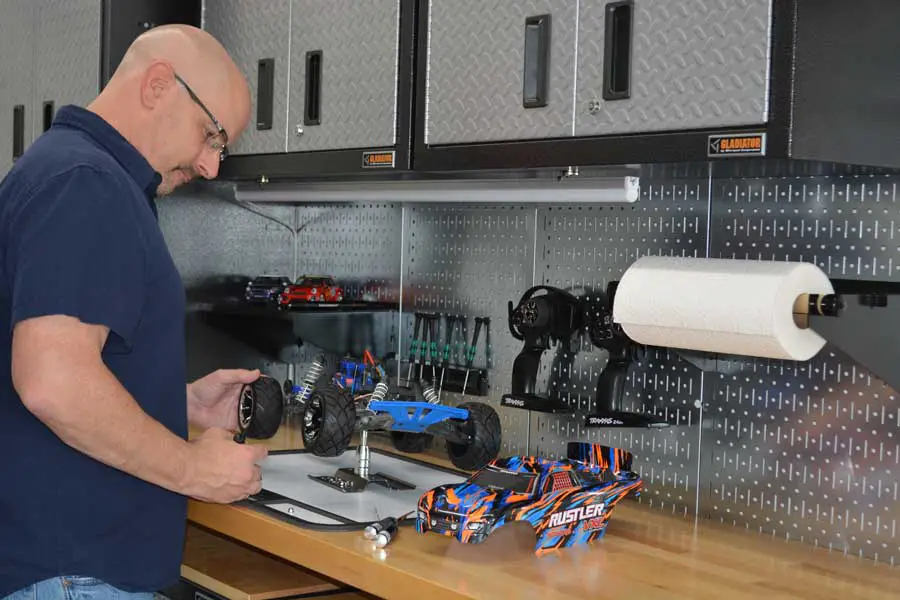 I admit I haven't been in a hobby for very long, at least not actively, and my RC car collection is far smaller than most other people you'll find online.
So why make this site?
Because when I was binge-watching everything I could to learn about the hobby, it was hard to find information on my cars.
Don't get me wrong, if you happen to own a $1,000 high-end RC car, it's easy to find review videos on them.
After all, those cars are usually the new hot thing.
But it's harder to find information geared to helping beginners enjoy their cars. It's hard to find answers to even some basic questions that you might not even know that you have to ask.
And thus, ClutchRC was born.
Here you'll find the basic information that every beginner needs to know to enjoy the hobby. We'll also cover deep dives into each RC car in my small but mighty collection. That includes upgrades, troubleshooting, and maybe the occasional driving tip.
I hope you'll come along for the ride.
-Tim